One of my favorite things...
I love
old games
. I'm somewhat addicted to them. When we finally get a house I'm going to build an
arcade machine
like the ones seen
here
, but unlike any ever before created. I remember my first time to ever show an emulator to friends. I was in the choir room during our off period senior year (1999). We were just killing time, so I popped a disk in with
iNES
and
Super Mario Bros.
Were they amazed! How did I get an entire
NES
on a disk? It's been a ton of fun ever since.
I've been bringing my computer over to Tim's to play
soccer
on the big screen, but we decided to do a little nostalgic gaming this past weekend. 4 of us playing
Bomberman 5
for the
SNES
. Does it get any better than this?
So I heard Josue wondering about this stuff last night, and decided to blog about it.
First off, none of these links will get you the games.
Emulators
need the game Roms to play. I can't legally tell you where to get them.
Google
is a good place to start.
Here's the average emulator site:
http://www.emulator-zone.com/
The best for Macs are:
http://www.emuscene.com
&
http://www.emulation.net
Here are a few of my favorite emulators (found on those sites):
NES:
RockNES
is my favorite (at least on Macs, they have a PC version too), but
FCE Ultra
should be good too.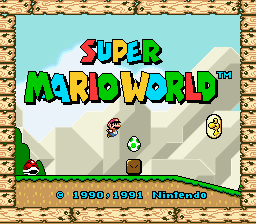 SNES:
SNES9x
is my favorite, but
ZSNES
is fine as well. Either one would work, I'm sure.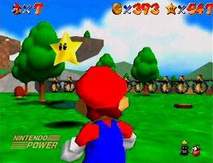 N64:
Project64
big time. Plays lots of N64 games great, but you need a fast computer.
PSX:
Connectix Virtual Game Station
. First exclusively for Macs, this thing was awesome. Put a PSX game in your CD drive and play on your computer. On my 233mhz Powerbook, some games were almost full speed! On PCs as well now, but unfortunately was bought by Sony and discarded. Hard to find.
Arcade:
Mame
, of course! The first popular emulator still plays all of your favorite arcade games from years past.
Note a lot of these worked (a few slowly) on
my old 233 mhz Powerbook
, so any computer made these days would be more than sufficient.
These aren't all the emulators (obviously), so if there is a system you want to play, look through those sites. You're bound to find something.
Even Computer emulators (old Mac, PC, Commodore 64, Apple II, etc.).
If you have a PS2, XBox, or GameCube, there are ways to get these emulators on your system (and TV).
I did that with my Dreamcast
. Imagine how cool it would be to play these with a controller on your tv! The possibilities are almost endless.
Hope you enjoy this as much as I have!! What games get you excited? What are your favorite gaming memories?